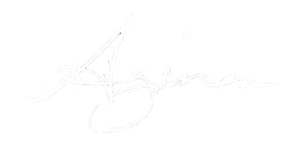 Agina comes from a musical family, which has allowed her to be educated in music since the age of 3. She was trained in many different genres of music such as R&B, Pop, Rock, Jazz, Classical, and Latin.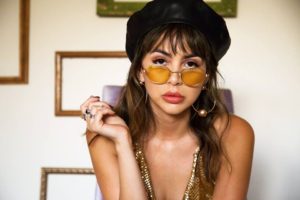 Her first professional appearances were winning at the Apollo Theatre in New York and Sabado Gigante in Miami at the age of 8. She is no stranger to dedication, hard work, and sacrifice and has been in production and record deals since the ripe age of 10.  At age 18 she signed a record deal with Ruthless Records and toured around the US with a hit single in Spanish called, Somos Mar Y Arena, a song in collaboration with MANA's guitarist Sergio Vallin.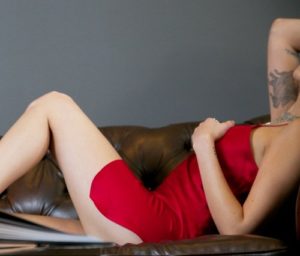 She is no stranger to dedication, hard work, and sacrifice and has been in production and record deals since the ripe age of 10.  At age 18 she signed a record deal with Ruthless Records and toured around the US with a hit single in Spanish called, Somos Mar Y Arena, a song in collaboration with MANA's guitarist Sergio Vallin. She's also had song placements on TV and reality shows such as, MTV and Showtime. She was a contestant on Season 4, "The Voice" representing "Team Adam Levine". In 2014 she was a finalist on "La Voz Mexico" representing "Team Ricky Martin".  Ricky invited Agina to tour with him in Mexico as an opening act and likened her voice to that of a young Mariah Carey, "because of her ability to reach 3 octave range notes". Following the success of the show, she had a hit single in Mexico called No Te Dejare featuring "Mando".
Agina is not only passionate about singing, writing, and playing the piano but she has also found a passion for acting. Her acting credits include a re-occurring role on The Young and the Restless and guest roles on "Days Of Our Lives, Crossing Jordan, American Family, and Disney/Nickelodeon shows. Included are commercials for Honda, AT&T, and Apple Music.
"Music will be my greatest contribution to art, but my compassion for those in need, is what I will pride myself in perfecting."
– Agina
---
Check out Agina's HOT new release " Birds and the Bees " by clicking below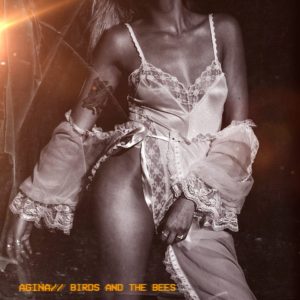 ---
Check out these links!

---
Find out more about Agina by visiting her website here


---
Billboard

---
Music Videos
---
RmR's 10 Questions with Agina
1. Tell me a little about your latest release " Birds and the Bees " .
"Birds and the Bees" is a song about making love to a new person for the first time. I wanted to take the listener on a musical fantasy ride. The song starts out with these haunting minor chords but then builds to a nostalgic chorus with layers of harmonies. In the bridge, I incorporated the electric guitar and my vocals going back and forth and hitting the high note at the end to simulate the climax. I wanted to write a song that represented what R&B is truly about. Baby making music J
2. What is your writing process? Is it straight to the point or do you need inspiration and have to be in the moment?
I play the piano (and some guitar) but I mostly write on the piano and I start with the chords first. I let the music tell me what to write about. I definitely have to be inspired and write from my own experiences. At first it seemed really scary but the more you are honest with yourself, the more people can relate to you. We are all human and we all go through the same things (some more extreme than others). We all feel, love, hurt, overcome, and live. 
3. In today's music you stand out and bring a much needed range not only in vocals but also in being a great example of what a Real artist should sound like. Is this something you push for in song writing or is this just your brand?
Wow, thanks so much! I've been in the music industry for so long that I have come to a point where I am not here to impress anyone…I just want to express my art. If people love it, my heart explodes, if they don't, its ok! We all have our own personal taste. I think when I stopped caring what will "hit" or what people will "like" is when my authentic sound starting blossoming. I'd like to say this is just my brand.
4. How do you feel you as an artist reflect on today's youth?
I really hope that I can be a positive influence on the younger generation. My music is generated towards the older crowd but putting music aside; I think as far as following your dreams, treating others with respect and presenting myself as a spiritual person. I think those are the things they can look up to.
5. Describe yourself in 3 artist ( not including yourself )
I would have to choose…
Selena Quintanilla. She was the only Mexican/American Female artist I could ever look up to. She came from a musical family just like I did, but she also had this amazing heart. It wasn't just about music, it was about giving back and loving people. Things I strive for as a human being.
Babyface. Whenever I listen to any of his songs he has written or sung, to me he is THE VOICE OF R&B. He is one of my favorite songwriters and I hope that I can get to that place as a songwriter/artist.
Robert Plant. I know that seems so odd. But I am a rock n roll loving honey! I've been singing in rock cover bands for the past 8 years. It's my alter ego and one day I would love to put out a rock album. Robert Plant is not only one of my favorite voices but his stage presence screams sex god! I hope when I perform I can transform some of his energy into my shows. 
6. Artist in the past were very mysterious, with today's artist we know what they do daily through social media or TV shows. Which way do you think serves the artist best or prefer?
This one has me 50/50. I understand how it can benefit the artist by having people know about their everyday life and give insight to who they are. But on the other spectrum…it gives society the impression that anyone can be "famous". Which, unfortunately is true. It also is the technology we have and everything around us is growing and changing. It will never be like it was before, so we have to grow with it.
7. What was it like to perform at the Apollo as a child? I loved your performance BTW and I gotta ask, was this something you practiced or just the performer in you at a young age.
Haha, ahhh thank you! I worked very hard as a little girl. I was pretty lucky having my mom as my vocal coach/manager. I practiced every day for hours. I never learned how to ride a bike or played outside much…It wasn't what I was interested in. I was always performing or practicing. That is what gave me a rush! I remember flying to New York with my parents and being really nervous to perform. It wasn't just something "fun" to do. I always took it very serious. You can see it in my face when I'm talking to Steve Harvey. I remember thinking he wasn't funny and I just wanted to perform! Haha. Anytime I do perform, I feel like I blackout. I could never tell you what happens during that time. You can see when I walk off that stage with so much sass (I don't know who I was at 8 years old) I didn't even look back. I literally "left it all on stage". 
8. What's can the fan's expect in the future?
 LIVE SHOWS!! FINALLLLYYYYY….
It is actually really sad but I've never performed my original stuff. I cannot wait to put on a show playing all my original songs with a kick ass band! I think I will probably cry when it happens. First show we are pushing for is in November in LA!
9. With your experience and time in the business, what advise can you give to the up and coming artist in today's music industry?
Stay true to your art. Find yourself, and you will find your sound.
It's not about being "famous", it is about creating music that will last a lifetime. 
10. Favorite cartoon character and why
Ariel. She has always been my favorite…not cause she sang beautifully but because she took risks. She gave up her beautiful voice for love. Actually, what an idiot.
Betty Boop. She's a sex icon. #GOALS.
Real music Radio would like to thank Agina for being part of the RmR Family