Ashley Tamar Davis
Singer/Songwriter/Actress/Educator/Mentor/Entrepreneur New York Times describes Tamar as:
​"Having a voice that can fill 3 stadiums and the moves of Tina Turner."
TÁ-Ography
Tamar, also known as the muse and favorite singer of her mentor Prince, gained notoriety for being the music legends "Protégé" while co-writing their Grammy-nominated duet "Beautiful, Loved, and Blessed." With recent jaw-dropping performances on NBC's "The Voice: Season X," Tamar adds a Broadway debut in "Motown, the Musical" (Diana Ross u/s, Esther Gordy, Gladys Knight, Gladys Horton, Lula) to her resume. Tamar has toured with Tyler Perry's "Madea Gets a Job" prior to touring with "Madea's Big Happy Family," "Laugh to Keep from Crying," "The Marriage Counselor," and "A Madea Christmas"; Lions Gate productions set to home DVD rentals.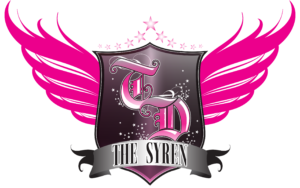 With a recent performance for our former 42nd President and 1st Lady Barbara Bush for their 19th Annual "Celebration of Reading" and for our 43rd President George W. Bush at the "Helping a Hero" event, Tamar continues to excel in creating her own path. Tamar recently launched an interactive ipad, iphone and Android Music app with a follow-up performance for former Secretary of State at "The Men of Distinction" dinner. A graduate of University of Southern California's Thornton School of Music with a Bachelor in Music Business Tamar was honored as a Presidential Scholar in the Arts while attending Houston's High School for the Performing and Visual Arts, where Tamar also received 3 Gold medals in the NAACP ACT-SO competition. In 2010, Tamar initiated and created Syren Music Group, LLC: a music entertainment company that specializes in the advancement of independent music and live entertainment which was funded through personal finances acquired while on tour and starring in Tyler Perry's stage-play "The Marriage Counselor" as the only nuanced lead (New York Times). Through the creation of Syren Music Group, LLC Tamar launched her independent album "My Name is Tamar" (3.24.2011), which has garnered sales from Japan, Belgium, Barcelona, the United Kingdom, Canada, the Netherlands and the United States with additional article write-ups from Glamour magazine, VIBE magazine, the New York Times, US Weekly, Sophisticate's Black Hair and the Vegas Tribune, with complementing appearances on Great Day Houston, Saturday Night Live, Good Morning America, and the BET Awards. Tamar is the co-founder of The Tamar Davis Project: an international, educational and artistic project designed for singers, artists, musicians, writers, painters, composers, choreographers, and dancers to benefit from opportunities that will become catalyst to successfully launch their careers under the watchful eye of industry professionals turned mentors.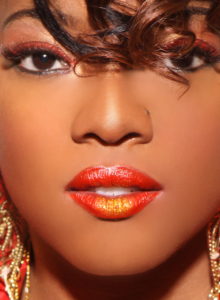 During the NBA ALL-STAR week 2013, Tamar introduced her philanthropic and educational brand by premiering a "College, Career, and Empowerment Summit: Inspiring the Future, Recapturing the Essence of Greatness," as an inspiration to our cities youth about the importance of attaining a higher education. This monumental achievement was successful through the partnership with Houston Community College and Stewart Cadillac (just to name a few) with special panelist guests such as Howard White (VP Brand Jordan/NIKE), Dr. Reagan Flowers (CSTEM), John Lucas III (Toronto Raptors; NBA) and Dr. Umar Johnson (Certified Psychologist) and influential City Council Members and political activists.
---
Click below for the Ashley Tamar Davis website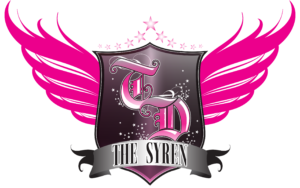 Click Above to Purchase Music and Merchandise

Many artists and musicians have contributed enormously to society through their work, striking anemotional chord with their audience, and helping cultivate a culture in our society. But the typical artist is left to navigate through the industry on their own without the knowledge, education and skill of the business behind the craft. I desire to be the catalyst in empowering the budding artists to achieve maximum success with a complete understanding of how to define and grow one's brand.
– Ashley Tamar Davis
To find out more about the Siren Arts Academy and how to be a part of this amazing curriculum please click below


---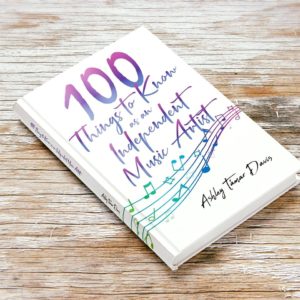 100 Things to Know as an Independent Music Artist
By Grammy-Nominated, Broadway Actress Ashley Támar Davis
On September 9, 2019, Grammy-Nominated Artist Ashley Támar Davis will launch her Edu-Tainment book, 100 Things to Know as an Independent Music Artist: a quick-zany read targeted to aspiring performers of the do's and dont's of the ever-changing Entertainment industry to funny revelations that can either keep an artist working or get one fired to knowledgeable recording agreement verbiage to inspiring and encouraging quotes. For educational institutions and arts programs, Ms. Davis has created an accompanying twenty-page educational workbook that includes exercises, definitions, templates, sample contracts, and more.
This is a must have for anyone in the music industry! Click below to purchase this amazing book!
---

Click Image Above to Listen to TAMAR TALKS
---
   Check out these links!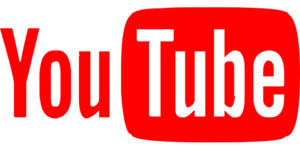 ---
Billboards Across the US

---
Music Videos
---
Real music Radio Presents
Dj Jedi's 10 Questions with Ashley Tamar Davis!

1. Let me begin by saying thank you for being our September Artist of the Month. We do our best to bring Real Music to the listener. It is important to us to provide quality music which leads us to you and what you have brought to the music world. With that, what are your thoughts on today's music and what is being given radio play compared to what you know is out there and not being heard.
A-
Today's music will always be what's heavily funded. That's the bottom line. I feel though music has evolved and how it is being distributed is a plus, however, the industry is over-saturated. The discovery is endless yet the fight to get through is harsh. Are platinum albums even attainable anymore? I love discovering music from my peers. It allows me to know that all good music is not popular music. I wish there were more creative development funds for artists such as me to be able to creatively produce without the stress of not having the big budgets for major artists. I will never leave the business but once you get behind the smoke and mirrors, you realize it's no where near what it seems.
2. Being a USC Thornton School of Music graduate with a Bachelor in Music Business how important do you feel an education is when trying to " make it " in the music industry?
A- Educating yourself is always important. I grew up in the 80's where that was a mantra to get a degree. Today is a little challenging. I read articles all the time discussing the loans and the sky-high prices to get an education. It's all semantics. I feel becoming aware of loans, subsidized and subsidized, grants, scholarships, financial aid and the such will assist you in making a sound decision. I don't want to persuade anyone either way, but what I can say is that attending a higher institution opens so many doors and establishes unshakable relationships that you may never find anyone else. Being a graduate of USC allows me opportunities where if I'm at an event or grocery store and you know or noticed the USC plates, that alma mater association sparks conversations that I possibly may have never encountered. If you do attend a university or so, know your end goal and network like crazy. Some of your classmates will be the very ones that you build a business with or partner with later on in your life and career. And this has been one of the most beneficial for me.
3. How did it feel to win 3 Gold Medals in the NAACP ACT-SO Competition? If anyone is wondering why you stand out in your performance and the way you conduct yourself in this business then they should look at what you have done. You are such an inspiration to others!
A- Thank you. Growing up and doing competitions, I never saw myself winning or being the best. I just remembered enjoying the process and I found joy just singing in front of strangers. The best part about the NAACP ACT-SO competition is that once you placed gold locally, you were flown to the national competition in which you met others like you, if not better, in your category. I was in awe of seeing 14, 15, 16, 17, 18 year olds slaying at vocal arts or engineering for that matter. To this day, I have lifelong friendships from the NAACP ACT-SO competition. I just wish they'd ask me to assist them more as they try to recruit more talent. 
4. What is in the future for Ashley Tamar Davis? Any projects or new music coming out soon?
A- Brand new music, sound, image, and story. My memoir "The Syren on Damascus" will finally be released in 2020. I am going back on tour with the Broadway tour of "A Night with Janis Joplin" and recently will be performing with the Miami Symphony and paying tribute to living legend Denzel Washington. I desire to set sail on a high school/college tour, so we will see.
5. Tell us a little about your book, " 100 Things to Know as an Independent Music Artist ".
A- It's a quick-zany read targeted to aspiring performers about the do's and dont's of the ever-changing Entertainment industry, funny revelations that can either keep an artist working or get one fired, knowledgeable recording agreement verbiage, definitions, and encouraging and inspirational quotes, just to name a few.  For educational institutions and arts programs, I have also created an accompanying workbook that includes exercises, templates, sample contracts, and more.
This book is a foundational tool as a pay-it-forward insight into not only the business of the Entertainment industry, but also revelations and principles about the lack of awareness about what's available for us. With the removal of arts programs and the accelerated use of technology, I began uploading vlogs about the Entertainment industry. Through the vlogs, I received an influx of inbox messages full of questions, emails and requests to perform and conduct my Master Classes in front of an overlooked generation that wants to learn the business but have no clue where to begin. Everyone is not to be onstage, nor in front of the camera. There are careers that are not being promoted to artistic driven hopefuls and yet, some can't comprehend topics such as publishing, royalties, or how to read a contract." 
6. I have talked to a lot of Artist that are very supportive of today's youth being involved in music. You are the first one that has taken it a few steps further not only in your book but also by making it part of a curriculum with your Master Class. Is this something you always wanted to do or did it develop as time went by?
A- This developed over time. When I first started touring with the National Broadway production of "Motown the Musical," we were given voluntary opportunities to sign up to teach master classes. And with our rigorous schedules it was difficult to say the least. The few classes I did sign up for and teach were beyond rewarding. What I discovered was that the financial backing for some arts schools and programs varied. Some cities were adequately funded while others were not. But what remained the same was the desire to learn from the students. This intrigued me to really pursue more avenues especially where the arts were almost depleted from the school system. The more questions the students asked me, the more I was enlighten to share. Needless to say, my mom received her doctorate and often times we would discussed her research. We realized without the proper education our youth perish. And so spawned the book. I was so furious with the lack of black women in high places and yet teaching at the same time about the arts. And this is where it began to take wings.
7. After your experience on The Voice, would you recommend singers pursue trying to be on a show like this?
A- I would recommend anything that you feel propels and allows you to be exposed to a wider audience. The show and the experience was great. And yes, I would do it all over again. It allowed me days to simply rest and then I enjoyed the daily vocal lessons. You can't beat that free opportunity and live performance. So yes. I don't know about the other shows. But I can vote honestly and say yes.
8. When you get time to relax, what are some of your favorite activities to do?
A- I love going to book stores and reading until I find my new book of the month. I enjoy Starbucks. I really like working out on the Culver City stairs. And lately, I've been getting into this new NETFLIX show called "Money Heist." So sometimes, I will take my ipad and go to Starbucks, with my coffee, and watch one episode. So relaxing.
9. Who is currently in your playlist?
A- Always Brandy. But now, I've been playing alot of Masego, Darius Scott, Banks, Tasha Cobbs, Todd Dulaney, Miguel, Chris Brown, Lucky Daye, Anderson Paak and Zara Larsson.
10. Favorite cartoon character and why?
A- Candice Flynn from "Phineas and Ferb.' Growing up I wasn't a tattle-tale like she is but boy was I always ratting out my brother Nolan. He wasn't bad or anything, but like her, I wasn't good at keeping secrets. Especially as I got into middle school. When my friends and I, per se, would go to the movies, some of them would hook up with boys. And I was always the one in the group like "Noooooo. I'm going to tell my mom." If you've ever seen the show, you will know, Candice is always ratting out her brother. 
11. What led to your amazing acting career and what is it like performing on stage with Tyler Perry?
A- I've been acting since I was three. Mainly acting before singing. They've always gone hand-in-hand. Working with Mr. Perry was pure genius. He's simply the best and funniest.
Again we would like to thank you for being our September Artist of the Month!