September 30, 2019
Other News
---
Music Legend Sheila E. Is Giving Back To Inner City Youth With Her Elevate Oakland Foundation
Elevate Oakland is a non-profit that is committed to building opportunity for ALL of Oakland's youth to have access to culturally vibrant art and music programming across all schools in the district.
Singer, Drummer, Percussionist and Artist Sheila E. has not only been in the music scene since an early age playing along side her father and family, ( The Escovedo Family ) but has also help lay the foundation for many generations of musicians to follow.
"We grew up poor," she recalls, "but we didn't know we were poor. We were on welfare for a while. We had no car and not a lot of food, but that was OK. My dad would take us to facilities to help kids who didn't have parents or had parents who were on drugs or in prison. He would bring his percussion, and we'd go play with them and bring some light into their lives."
Together with best friend and singer Lynn Mabry, the Co-Founder of Elevate Oakland a non profit that uses music and art to serve the needs of youth in Oakland public schools. Both from the Bay Area, the women know firsthand the struggles that many kids there face.
They noticed that a lot of schools didn't have any music programs, so they asked if they could use an empty room. They donated various instruments from drum kits to saxophones. The duo would set up music stations at desks, with a keyboard, computer, headphones and audio software programs such as Pro Tools and Garageband, so the kids could learn to make and record music.
The two performers know first hand what it is like to be poor and both turned to music. Music has a healing power and by giving back they have made it possible for those in need to follow similar footsteps.
What began in 2001 as a small endeavor has now helped more than 3,000 kids. The two plan to expand and elevate other cities as well: "Music is so powerful," says Sheila E. "It is healing."
Credit – USAToday
Visit – Sheila E. Com
---
Sony Due To Release New 40th Anniversary Walkman
Sony first released it's very popular Walkman in 1979. Now the electronics maker is about to release a new version of its revolutionary portable music player, it announced Friday at IFA 2019. Not just a Walkman, this version will have many features including being able to still play the conventional cassette tape. It has an S-Master HX digital amplifier to deliver high-resolution audio and reduce distortion, a DSEE HX processor to upscale compressed audio and even a vinyl processor to give digital tracks the character of vinyl.
It also has up to 26 hours of battery life, which is more than most smartphones can provide. And it is built for the future, with a USB-C port for connections. Its cost and release date haven't officially been announced.
No release date has been set yet but for you retro music enthusiast keep your eyes and ears open for a trip down memory lane!
Credit – WGN9 News
---
Robert Hunter Of The Grateful Dead Has Passed Away At 78
Many family members have posted across social media of the passing of Robert on Monday night.  "It is with great sadness we confirm our beloved Robert passed away yesterday night,"
" For a man who provided us with so many meaningful words, the soundtrack to our lives, he's left us a bit speechless with his passing, " Lemieux wrote. " Robert Hunter has been just as integral a part of the legacy of the Grateful Dead as those who recorded the music to accompany his words. "
Bob Weir wrote on Twitter, "If I'm gonna count my blessings, Robert Hunter and his imagination are gonna be up at the top of that list. I think I can speak for a lot of people In saying that."
It was in 1967 the Hunter contributed his first lyrics to The Dead with Frontman Jerry Garcia. in 2015 he was inducted into the songwriters Hall of Fame. When the Grateful Dead was inducted into the Rock and Roll Hall of Fame in 1994, Hunter was with the band, becoming the only non-performing band member to garner such a honor.
"He explained the unexplainable and the words struck deep," Hart wrote. "He spun the stories, and he now rides a carpet headed straight to Jerry."
Credit – Dead.net / Justin Lear ( CNN ) 
---
Lizzo Stays On Top Of The Charts With " Truth Hurts " For Fourth Week!
Passing Cardi B's three-week run with "  Bodak Yellow (Money Moves) " in October 2017, Lizzo boasts the longest reign for a rap No. 1 by a female artist. According to Nielsen Music " Truth Hurts," released on Nice Life/Atlantic Records, rises 2-1 on Radio Songs, up 4% to 116.4 million audience impressions in the week ending Sept. 22. Lizzo has not only set a record with Billboard but has also been taking on all other charts between sales and digital sales. Not only in music but also in fashion Lizzo has proven you don't have to be what the ' Mainstream " expects to be a success.
Check out the Lizzo website
Credit – Billboard
---
NPG Band Member Morris Hayes Suffers Loss After Home Fire
While performing in Maple Grove, Minnesota with the NPG a fire broke out destroying much of his home and recording equipment. " I am okay and thank God I wasn't there, " Morris said in a Facebook post. " I want to thank everyone concerned for me and for your well wishes. "
Morris Hayes, Musical Director and Keyboardist worked with Prince on over 16 albums and just as many tours. The multi-talented Mr. Hayes has been helping Prince fans move on since his passing in 2016 by performing all over the world with different members of the NPG. Morris fans have been reaching out to help in his time of need to give back.
A GoFundMe account has been set up to help. Please click the link below and donate, anything will help. Organized by Deanna Mosley.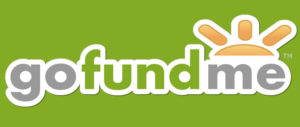 Real music Radio sends it's prayers to the Hayes family
---
Elton John to Add 7 Shows in New York and New Jersey
Elton John's sold out Farewell Yellow Brick Road Tour has left John the top selling Artist on the Billboard Boxscore 2019 mid-year report. This comes after completing 11 sold out shows in the market in 2018 and March of 2019. With all the success of the tour, seven shows have been added in both New York and New Jersey.
The new tour dates hit all four major arenas in the New York area. April 6-7 at Madison Square Garden in Manhattan, April 10-11 at Barclays Center in Brooklyn, April 15 at Prudential Center in Newark and April 17-18 at NYCB LIVE's Nassau Coliseum on Long Island.
Elton John has been thrilling audiences with classic hits like, " Rocket Man " and " Philadelphia Freedom " with never before seen pictures from his years of entertaining. Stage set includes a moving piano where Sir Elton delivers an energetic and emotional performance with a band that could out play any band on the road today!
Tickets for the new dates go on sale September 27th at 10 am. A limited number of exclusive VIP packages are available. Tickets and VIP packages can be purchased at EltonJohn.com .
credit – Billboard
---
Dave Mustaine of Megadeath gives an update on his cancer and current health
" I wanted to take a moment to give you all an update on the current status of my health. " Dave made the time to update his fans on the Megadeath Website. " I'm almost through the last round of treatment and my doctors are feeling very positive regarding my progress. I want to thank all of you for the support and well wishes these last few months. I can't express enough gratitude as it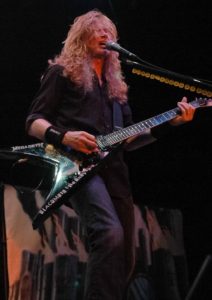 has made this hard road easier knowing you are in my corner fighting with me! "
Back in June Dave had made the revelation that he was diagnosed with Throat Cancer and had to cancel most of Megadeath's upcoming concerts. " I've been diagnosed with throat cancer. It's clearly something to be respected and faced head on – but I've faced obstacles before. " Dave said in an Instagram post.
" Over the next few weeks my condition will be evaluated, and I will keep you posted on my progress as we get closer to the sailing date of the first Megacruise! " The Cruise is still scheduled to take place. Mustaine went on to say, " We can't wait to see you, and I know all of the other wonderful artists feel the same way. Let's make this event one for the record books. Less than 30 days till we are Thrashing through the Pacific! See you all very soon. – Dave "
Credit – Megadeath Website / Instagram
---
Taylor Swift Announces 2020 Tour & New Album
Taylor Swift announced on Instagram dates and new album info. " I want to go to some places I haven't been, and play festivals for the first time in ages…and where we didn't have festivals, we made some. "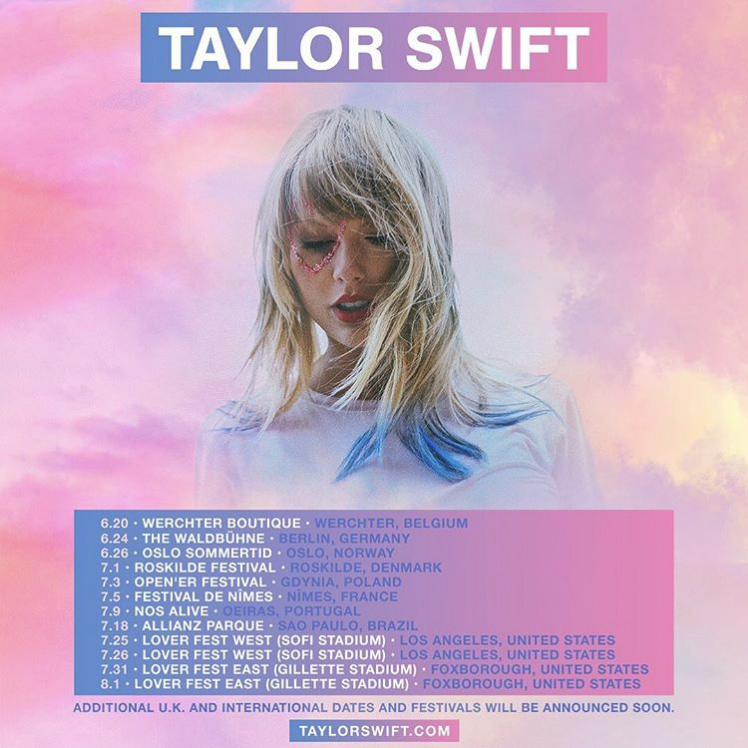 ---
Ric Ocasek's Family Has Issued a Statement On Instagram Revealing He Was Recovering From Surgery
The family while in mourning has issued a statement on Instagram
While asking for privacy while they mourn they acknowledged the " Great outpouring of love. " The family added,  "Ric was recuperating very well after surgery. Our two sons, Jonathan and Oliver, and I were making sure he was comfortable, ordering food and watching TV together. I found him still asleep when bringing him his Sunday morning coffee. I touched his cheek to rouse him. It was then I realized that during the night he had peacefully passed on."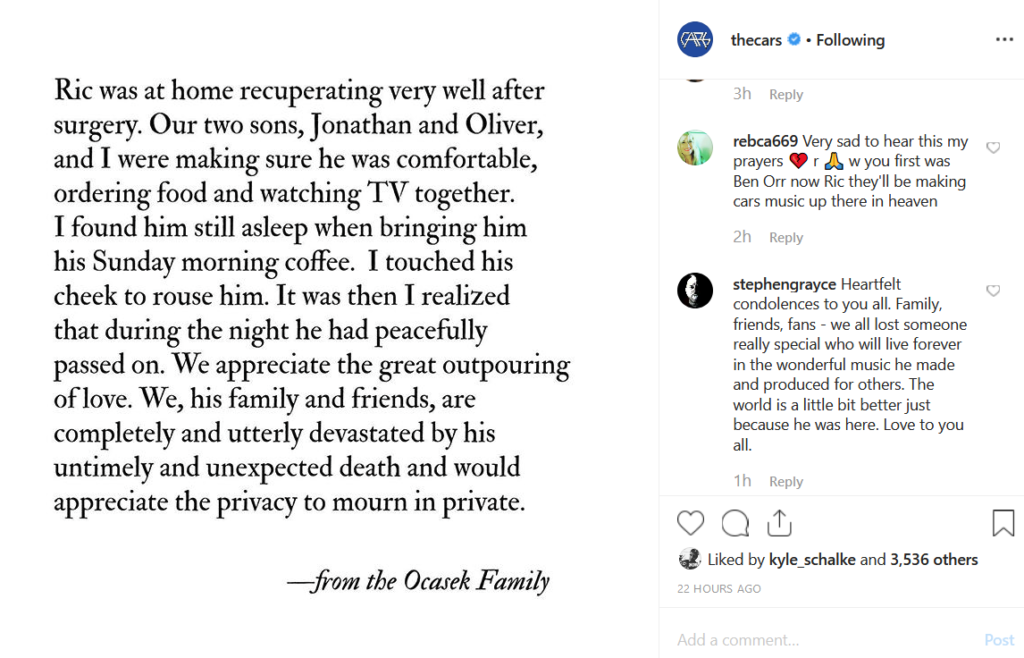 The Ocasek son's also posted a picture of what would be Ric's last doodle. " Our dad was a prolific doodler." They found what would be a very meaningful drawing on his armchair.

Credit – Instagram
---
Billy Corgan Pays Tribute to Ric Ocasek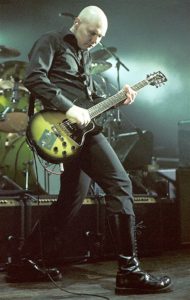 "Devastated to hear of the passing on this man, Ric Ocasek, It has brightened my spirit to see how many have posted about Ric, praising his originality, flair, and brilliance. I was blessed to have known him, through friendship and work (his solo album Troubilizing was one I produced)." –  Corgan wrote on Instagram.
Billy Corgan helped produce the New Wave icon's 1997 solo effort Troublizing, and wrote the album's final track, "Asia Minor."
"It's hard to share the measure of a man in so few words, because, despite his greatness, Ric was open and down to earth in a way that surprised me." Corgan explained in his tribute to Ocasek. He also went on to detail the time he was in Ocasek's basement studio and was asking what he calls the " 1000th question on The Cars ". He wanted to know about the sound of the keyboard solos, Ric pointed to a relic keyboard and said, " That's it ". Greg Hawkes just happened to stop by and he demonstrated all those great sounds!
Corgan concluded on Instagram, "But then I went for broke. I wanted Ric to show me how to play ['My Best Friend's Girl']. He picked up a guitar, played it perfectly (he was an ace guitarist) and handed it over. The sound, I noted, was exact. It was the pink Fender pictured above, and I dutifully played the opening riff as he'd showed. So what was the guitar, I asked? Ric pointed at the flamingo in my hands. My jaw dropped. It was THE guitar! Love you Ric! Gonna miss you forever."
Story Credits – Instagram \ RollingStone
---
Ric Ocasek gone at age 75
It's a sad day in the music industry with the news that Rock & Roll Hall of fame recipient Ric Ocasek has passed away at the age of 75.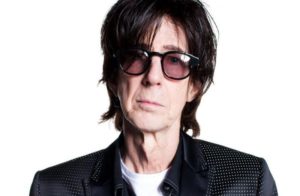 Reports show that police received a call around 4 p.m. for an unconscious male at a townhouse on East 19th Street. He was pronounced dead at the scene.
Ric Ocasek shared the duties of lead singer with Benjamin Orr writing hits through the 70's and 80's. In 1978 The Cars were named " Best New Artist " by Rolling Stone through a reader poll and won " Best Video " with the song, " You Might Think " at the first MTV Video Music Awards in 1984. The Cars have sold over 23 million albums in the United States.
In April 2018, The Cars reunited once more to perform for their Rock & Roll Hall of Fame Induction.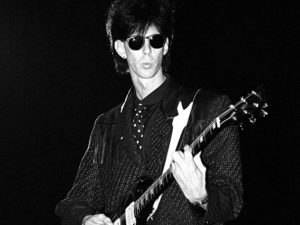 RIP to the voice of my youth, Ric Ocasek may you Rock in Heaven!
Real music Radio


Visit The Cars website above
---
Ashley Tamar Davis Book Release!
"100 Things to Know as an Independent Music Artist" is a quick-zany read targeted to aspiring performers about the do's and dont's of the ever-changing Entertainment industry, funny revelations that can either keep an artist working or get one fired, knowledgeable recording agreement verbiage, definitions, and encouraging and inspirational quotes.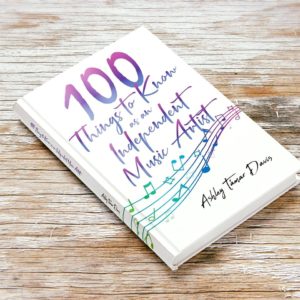 "This book is a foundational tool as a pay-it-forward insight into not only the business of the Entertainment industry, but also revelations and principles about the lack of awareness about what's available for us. With the removal of arts programs and the accelerated use of technology, I began uploading vlogs about the Entertainment industry. Through the vlogs, I received an influx of inbox messages full of questions, emails and requests to perform and conduct my Master Classes in front of an overlooked generation that wants to learn the business but have no clue where to begin. Everyone is not to be onstage, nor in front of the camera. There are careers that are not being promoted to artistic driven hopefuls and yet, some can't comprehend topics such as publishing, royalties, or how to read a contract." ~ Ashley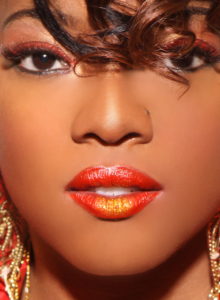 I can't help reading this book! It has been specially tailored for the person on the go and is needed in today's changing music industry. There are changes coming, are you ready ? Time to buy the book that will lead you in the right direction! – Jeffrey Luna
Click Below
100 Things To Know as an Independent Music Artist
---