Celebrating Artist of the Month doesn't stop at the end of the month with RmR. 

Welcome to Real music Radio's Legends
PAUL PETERSON

PAUL PETERSON
Prince discovered Paul Peterson, aka "St Paul," at the age of 17. He enlisted him as a keyboard player in "The Time" for the movie "Purple Rain."
Paul took the lead vocalist spot in the Prince produced group "The Family" before becoming a solo artist and scoring hits for MCA and Atlantic Records.
St. Paul has recorded, toured or written with Steve Miller, Peter Frampton, Daryl Hall, Prince, George Benson, Oleta Adams, The Corrs, Kenny Loggins, and Morris Day and The Time to name a few.
IPaul tours with his band, "St Paul and the Minneapolis Funk All Stars," consisting of musicians and producers who helped to create the Minneapolis Sound.
Click Below

---
COREY DEE WILLIAMS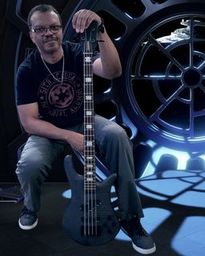 Corey Dee Williams has over three decades of experience in music production, song writing, music editing and video editing – ranging from analog to digital recordings. As a producer, he combines an atmospheric sound with unique and meticulously arranged tracks. Corey's background as a bass player contributes to his passion for developing catchy bass lines and funk based modern grooves. He is also currently the producer and founder of two genre blending music projects, which include international collaborations with an array of talented and established musicians. Corey uses his extensive knowledge to place the optimum artist with the ideal sounding track for their style – creating a very distinctive vibe.
In 2016, Corey Dee developed 3Dee Nucleus, a Modern Funk project with digitally recorded live improvised jam sessions at the core of many of its songs. 3DN also occasionally merges funky tracks with his, (and his father Billy Dee Williams's), affiliation with the Star Wars franchise. "I wanted to take Funk out of the 70's and make it sound and feel more current.
I feel Funk is just a rhythmic attitude that can be used in any genre of music." Corey's most recent endeavor is Sonicbiotic, (the Sound of Living Music), which is centered specifically around creative experimentation. It includes the use of instruments and sounds from various styles of music, while combining loop editing and spontaneous recordings. "The project has definitely developed a direction and a distinctive sound of its own. I'm excited to see where it will go next."


---
Lyle Caine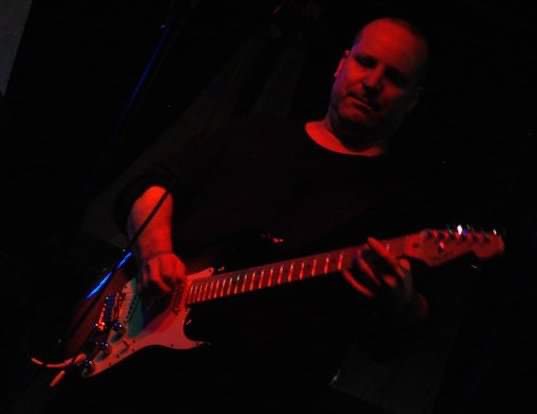 Born and bred in L.A.'s sun-soaked San Fernando Valley, Lyle Caine always had entertainment in his veins. Son of the renowned actor, the late Howard Caine, who played 'Major Hochstetter' on Hogan's Heroes, he spent his formative years listening to Little Feat, Steely Dan, and Jimi Hendrix among others. After spending years playing with such Los Angeles acts as The Path, Face Down, and Soul 7 he eventually hooked up with producer Curt Bauerly (Visceral Nifty) and developed a sound all his own. Released in 2021, his albums Evanzen Ethereal Blues Continuum and Thinking Outside the Bollocks skillfully conflate his classic rock influences with an unmistakable New Orleans second-line groove.

---
Lake Minnetonka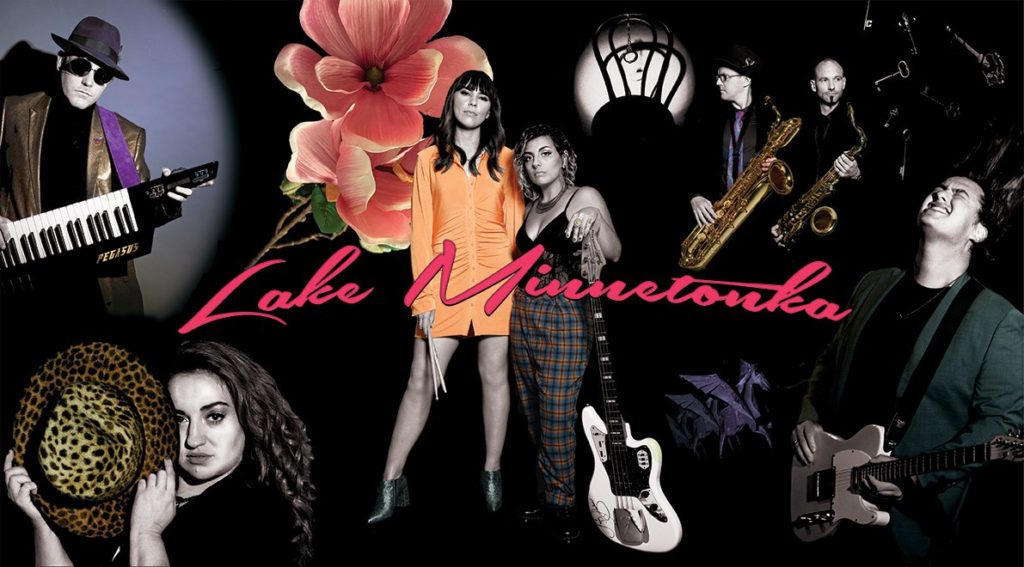 Lake Minnetonka have crafted a slick contemporary Melbourne take on
the Minneapolis Sound (made famous by the likes of Prince, Janet
Jackson, Sheila E, and The Time). They are known for energetic live shows,
featuring the wild keytar virtuosity of bandleader Adam Rudegeair. Their debut album Melbourneapolis ("Melbourne – apolis") fuses funk, jazz
and new wave into an irreverent sonic explosion. The follow-up EP The
Honey Garden featured four tracks co-written with Francoise d'Argent
(FOSSEY, Silver Linings).
In 2019, Lake Minnetonka released Year of the Bat a 20-minute concept
flm celebrating Batman's 80th anniversary and 30 years of Prince's flm
soundtrack. That same year, they were the backing band for Ashley Tamar
Davis (The New Power Generation, The Voice) on her Australian tour.

---
Arizona Lindsey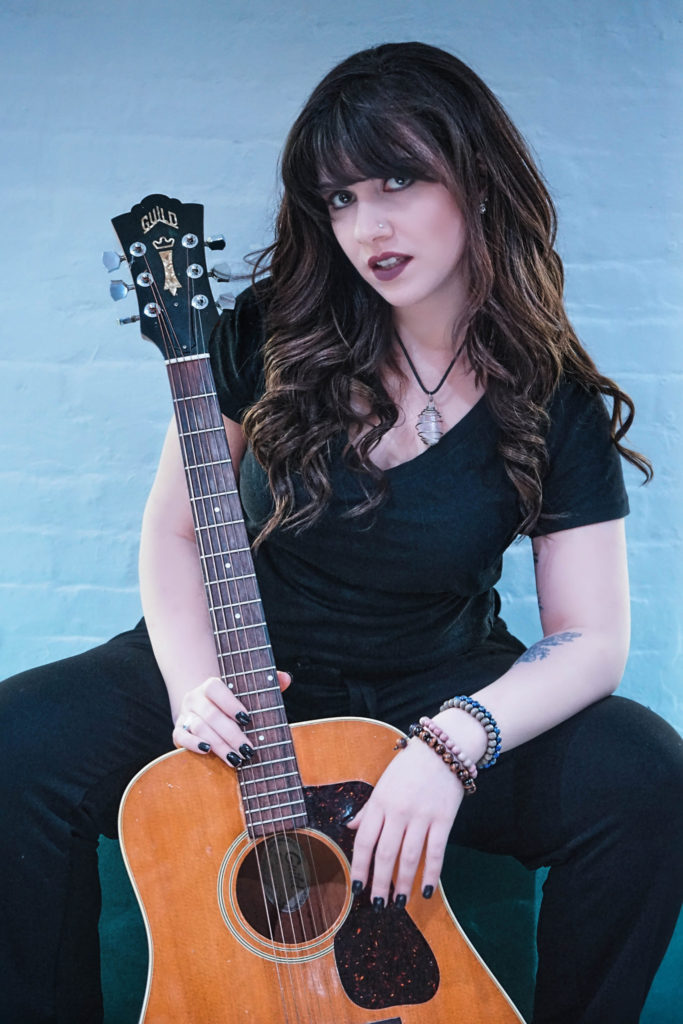 BIO
24-year-old pop-country recording artist, actress, and mental health advocate Arizona Lindsey has most recently been in production for her highly anticipated new album "The Process" which is set for a Spring 2021 release. "The Process" drives the listener through the experience of lifechanging trauma and the process of trauma recovery. Lindsey's debut, "The Castle You Built Me" premiered in July of 2018 to critical acclaim.
In support of the album, her new single, "Anxiety" was pre-released in February 2020. Arizona followed up the release with a live performance and media tour including; but not limited to The Grindhouse Radio (iHeartRadio), WUSB 90.1 FM and WHPC 90.3 FM (where "Anxiety" had been receiving regular airplay). Continuing her tour schedule prior to the pandemic – Lindsey made countless appearances throughout New York (encompassing the Hudson Valley and Westchester County regions, Manhattan, Brooklyn, and Long Island), New Jersey, North Carolina (Jacksonville & Charlotte), and winding down in New Orleans, LA. Ari was nominated for two NY Readers' Choice Awards in the 2020 Chronogram Magazine: "Readers' Choice of Activist/Advocate and Local Artist" garnering new fans in the Mid-West. It's no wonder that Arizona Lindsey has been captivating audience's attention worldwide; as she approaches her music with a sweet-sounding voice, passionate vocal performances, and powerful, heartfelt lyricism.
Arizona has become a regular featured artist on East Coast Radio including Last-FM, Blast-FM, WUSB Homegrown Long Island, Granite Coast Entertainment, Inc., and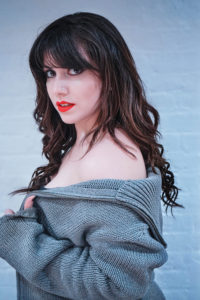 WHPC Rising Stars to name a few. Once Lindsey opted to take her dynamic message from audio to video, she teamed up with seven-time Emmy Award winner, Chris Sassano to film the video for the single, "Close the Window" which quickly became a fan favorite. Her video for, "The Desired Way" has been in rotation on IndieArtist TV (Roku Music Streaming Channel) and has seen great success.
As a passionate mental health advocate and growing public figure, Lindsey also works to de-stigmatize mental health – promoting wellness and empowerment. She aims to reach others about these important messages through her lyrics as she writes about mental health as well as conducts open conversations with her fan base on social media. She speaks openly to her audience about her goals and experiences, stating, "I want to open conversation in communities about mental health, wellness, and how to build stronger support systems. No matter what it is you are going through, you're never alone. It does get better, but it's certainly a process. My work as an advocate and artist is to help people through that process; for the good parts and the really challenging ones."
Lindsey was crowned the winner of the Gold Coast Arts Center's Your Big Break Competition, and performed for major regional annual events including the Montauk Music Festival and the Hudson Valley "Music Networking Conference." Furthermore, she was hand selected by former VP of Warner Chappell Music, Judy Stakee, to be a songwriter for her company's songwriting retreat. Moving forward, Arizona has been building her advisement and production team that includes L*A*W ( Planet 12 Productions / Amy Winehouse Band), a 7-Time Grammy Nominee, 2 Time Indie Award-Winning singer, multi-Instrumentalist, Producer, writer, choreographer, and dancer; as well as her advisor – Brimstone, an internationally renowned entertainer and entrepreneur.
For Media Inquiries, please contact: [email protected]  
---
Jason Peterson DeLaire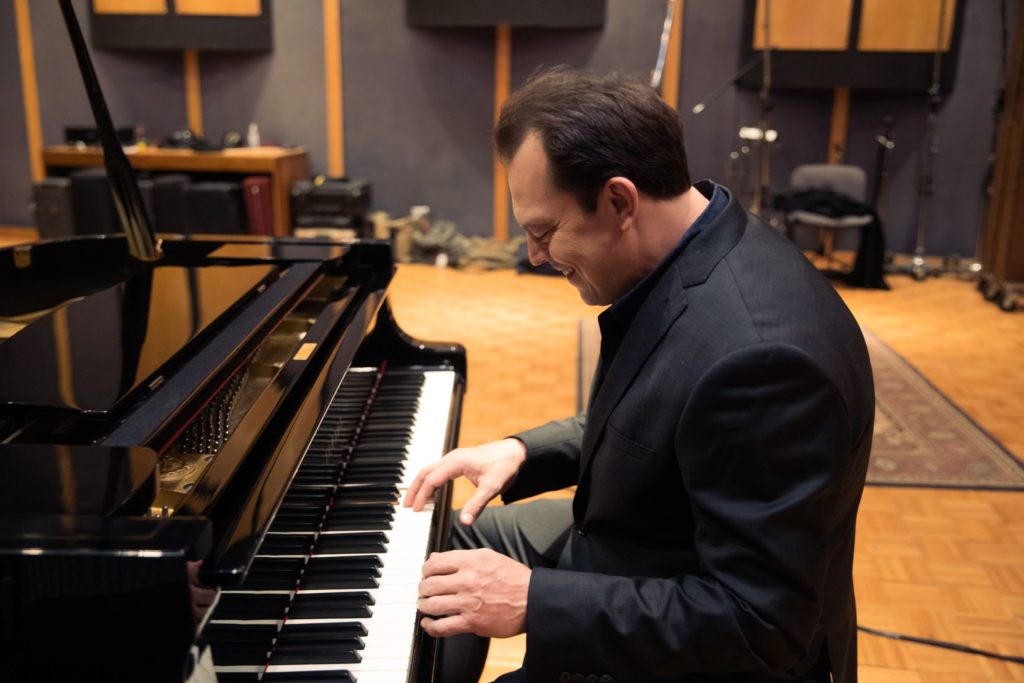 "Jason – "Music was always a huge part of my Family's life when I was growing up. There was always music and rehearsals going on at my Grandma Jeanne Peterson's house when I was a kid. I guess I learned quite a bit of music just from being around my Family. I saw Purple Rain when I was about 14 or 15 and when I saw my Uncle Saint Paul Peterson in the movie playing in "The Time", I new that I wanted to be a musician for my career! I would have to say that my Family and My Uncle Paul were my first major influences! Prince too, of course!!"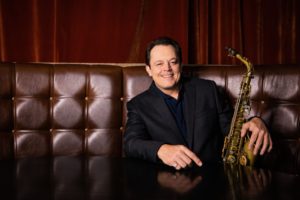 "Jason – " the first big song I played on Was a song on Terri Nunn from Berlin's record. David Z heard me playing at the Fine Line with the Steele's in the late 80's and invited me to play on her record! It was at Paisley Park and that was so exciting! Probably the biggest song that I played on was "In it for Love" for Donny Osmond. I also wrote that song with my Uncles Ricky and Paul Peterson. I also wrote a song for Alexander Oneal called "My Baby's Gone". Through the years I written/recorded for many different artists including FDeluxe's Gaslight release. Most recently I wrote and produce a song called "Nothing" on Jimmy Jam and Terry Lewis' artist "Solo". Through the years I've worked with Prince, Jam and Lewis, Bobby Brown, Michael Bolton, Oleta Adams, and Donny Osmond, to name a few."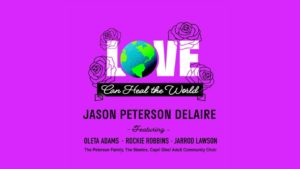 Click below for Jason Peterson DeLaire's Links


---
Joyann Parker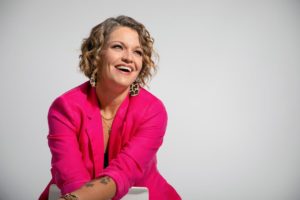 "serious singing and musicianship…simmering…She's got the pipes and comes across honestly and passionately. … smoldering, slow-burning" (Jim Hynes/Elmore)
Minneapolis, MN —
 JOYANN PARKER 
believes music helps people carry on through troubled times. With that in mind, the Minneapolis-based singer-songwriter is releasing 
OUT OF THE DARK 
(Hopeless Romantic Records) 
on 
FEBRUARY 12, 2021
,the rootsy, genre-blending sequel to her acclaimed debut release, 
Hard to Love. "It's a great time to release the album," 
Parker says. 
"People need music right now." 
Click Here To Visit Joyann Parker's Website
---
Liv Warfield
ACHIEVEMENTS:« NAACP Image Award Nominee / Outstanding New Artist / 2015« Soul Train Award Winner / Best Contemporary Jazz Performance "Stay-Soul Lifted" / 2014« Three time Soul Train Award Nominee / 2014 (Best Contemporary Jazz Performance /Best Independent R&B/Soul Performance / Best New Artist)« Currently performing with Prince & New Power Generation (Since 2009)« Wrote "LiVe out Loud" produced by Prince and performed by 3rdEyeGirl / 2013« Winner / Best NEW Independent artist / BET J / 2008« Winner / Best New Artist / Soultrack Awards / 2008« First single "I Decided" Landed #72 on Billboard Top 100 / 2008« Featured on BET J's "Timeless" / 2008
"LiV Warfield's voice is a force of nature. She sings with power, emotion and verve! LiV makes you feel every lyric and note in your core when she exudes her sexy, seductive and sensitive songs." – Emil Wilbekin, ESSENCE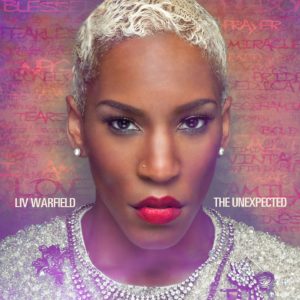 Click Image Above To Visit Liv Warfield Website
---
Nooky Jones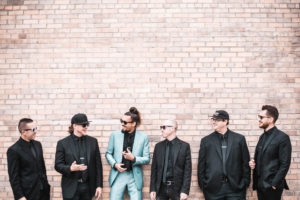 Nooky Jones 2019 Bio
After 3 years of captivating audiences with their unique blend of soul, jazz, and undertones of hip-hop, Minneapolis-based Nooky Jones released their debut self-titled album in the summer of 2017, a truly cohesive collection of love stories and music that takes listeners to beautiful places alongside deeply provocative characters. Riding the momentum of the release, 2018 was full of sold-out performances locally, including two runs at The Dakota and their annual year-end Soulful Soirée at Icehouse, as well as a collection of successful tour dates.
In the fall of 2018 the band released a brand new single entitled "Gimme Some More". Paying homage to the classic R&B and hip-hop singles of the 90s, "Gimme Some More" was pressed as a limited edition 12" vinyl record, complete with instrumental and a cappella mixes to cater to DJs. An irresistibly bouncy, old school funk-inspired track, "Gimme Some More" marked the band's first studio release in over a year, and represents a bold departure from the smoother, mellower material that comprised much of their well-received 2017 self-titled debut. The band's lyric-writing team of Cameron Kinghorn (vocals) and Reid Kennedy (drums), reveal that this move was a conscious—yet completely natural—aesthetic shift, informed by months of entertaining audiences across the region with their renowned live performances
On Saturday, September 28th 2019 Nooky Jones released their EP ​Like Candy ​ at the legendary Paisley Park in Chanhassen, MN to a sold-out crowd. ​Like Candy ​
features five original songs representing the evolution of Nooky Jones following two years of live performances at clubs and festivals throughout the country since the release of their self-titled debut album in 2017. The EP captures the high octane atmosphere of the Nooky Jones live show experience, a sound that has been described by NPR's Heavy Rotation as "equal parts Stevie Wonder, D'Angelo and Prince… guaranteed to move both heart and booty."
---
Ashley Tamar Davis
Singer/Songwriter/Actress/Educator/Mentor/Entrepreneur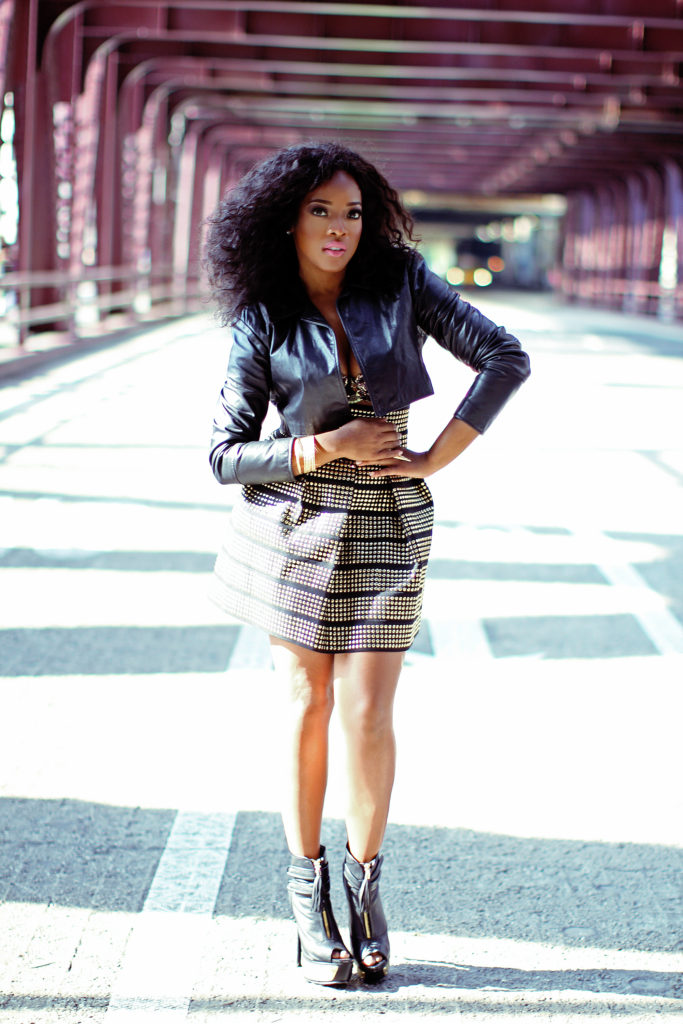 New York Times describes Tamar as:
​"Having a voice that can fill 3 stadiums and the moves of Tina Turner."
TÁ-Ography
Tamar, also known as the muse and favorite singer of her mentor Prince, gained notoriety for being the music legends "Protégé" while co-writing their Grammy-nominated duet "Beautiful, Loved, and Blessed." With recent jaw-dropping performances on NBC's "The Voice: Season X," Tamar adds a Broadway debut in "Motown, the Musical" (Diana Ross u/s, Esther Gordy, Gladys Knight, Gladys Horton, Lula) to her resume. Tamar has toured with Tyler Perry's "Madea Gets a Job" prior to touring with "Madea's Big Happy Family," "Laugh to Keep from Crying," "The Marriage Counselor," and "A Madea Christmas"; Lions Gate productions set to home DVD rentals.
With a recent performance for our former 42nd President and 1st Lady Barbara Bush for their 19th Annual "Celebration of Reading" and for our 43rd President George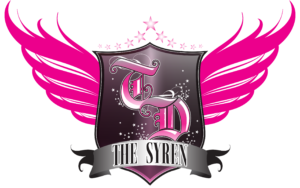 W. Bush at the "Helping a Hero" event, Tamar continues to excel in creating her own path. Tamar recently launched an interactive ipad, iphone and Android Music app with a follow-up performance for former Secretary of State at "The Men of Distinction" dinner. A graduate of University of Southern California's Thornton School of Music with a Bachelor in Music Business Tamar was honored as a Presidential Scholar in the Arts while attending Houston's High School for the Performing and Visual Arts, where Tamar also received 3 Gold medals in the NAACP ACT-SO competition. In 2010, Tamar initiated and created Syren Music Group, LLC: a music entertainment company that specializes in the advancement of independent music and live entertainment which was funded through personal finances acquired while on tour and starring in Tyler Perry's stage-play "The Marriage Counselor" as the only nuanced lead (New York Times). Through the creation of Syren Music Group, LLC Tamar launched her independent album "My Name is Tamar" (3.24.2011), which has garnered sales from Japan, Belgium, Barcelona, the United Kingdom, Canada, the Netherlands and the United States with additional article write-ups from Glamour magazine, VIBE magazine, the New York Times, US Weekly, Sophisticate's Black Hair and the Vegas Tribune, with complementing appearances on Great Day Houston, Saturday Night Live, Good Morning America, and the BET Awards. Tamar is the co-founder of The Tamar Davis Project: an international, educational and artistic project designed for singers, artists, musicians, writers, painters, composers, choreographers, and dancers to benefit from opportunities that will become catalyst to successfully launch their careers under the watchful eye of industry professionals turned mentors.
During the NBA ALL-STAR week 2013, Tamar introduced her philanthropic and educational brand by premiering a "College, Career, and Empowerment Summit: Inspiring the Future, Recapturing the Essence of Greatness," as an inspiration to our cities youth about the importance of attaining a higher education. This monumental achievement was successful through the partnership with Houston Community College and Stewart Cadillac (just to name a few) with special panelist guests such as Howard White (VP Brand Jordan/NIKE), Dr. Reagan Flowers (CSTEM), John Lucas III (Toronto Raptors; NBA) and Dr. Umar Johnson (Certified Psychologist) and influential City Council Members and political activists.
Click below for the Ashley Tamar Davis website


---
Corey Medina and Brothers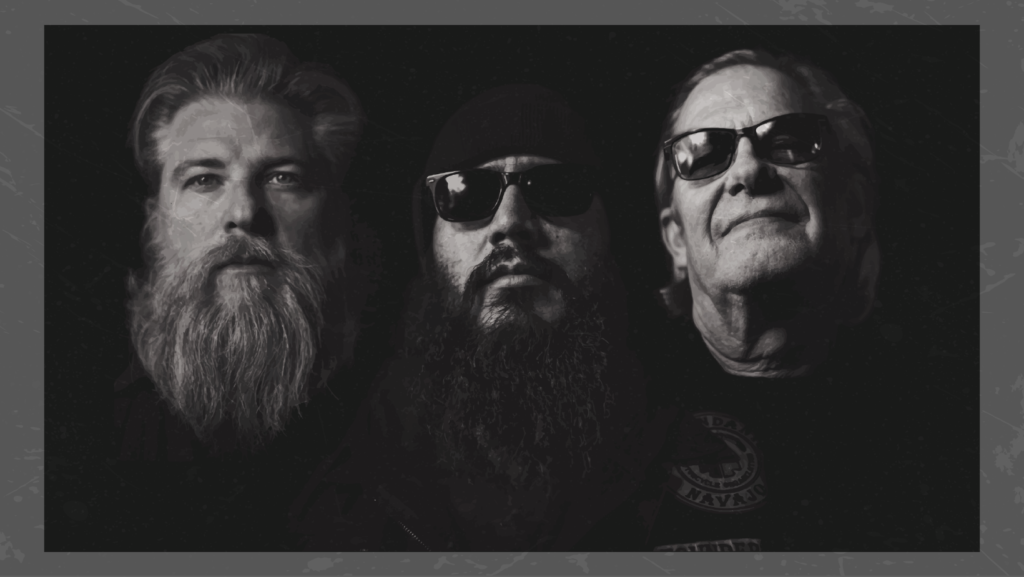 Corey Medina is a Native American Blues Artist from Shiprock, NM. Shiprock is on the Navajo Tribal Nation where Corey was born and raised. He moved to Northern Minnesota in 2012 and collaborated with Incepticons Entertainment. Through Incepticons Entertainment Corey released his debut album "Old Dog Crying" in May of 2015, produced by Garlic Brown Beats. Corey now plays, writes and produces with the Incepticons team full time and also travels with his band known as "The Brothers", hence Corey Medina & Brothers. Corey refers to the Brothers as a representation of the relationship he likes to keep with his fellow band mates. Currently the Brothers band consist of Eric Sundeen of Bemidji, MN on Drums and Gary Broste also from Bemidji, on upright bass. They set out to spread light to dark, and hope to the hopeless with their raw, soulful, intimate music and stage presence.
Please visit CMB at their wesite by clicking below


---
Nadim Azzam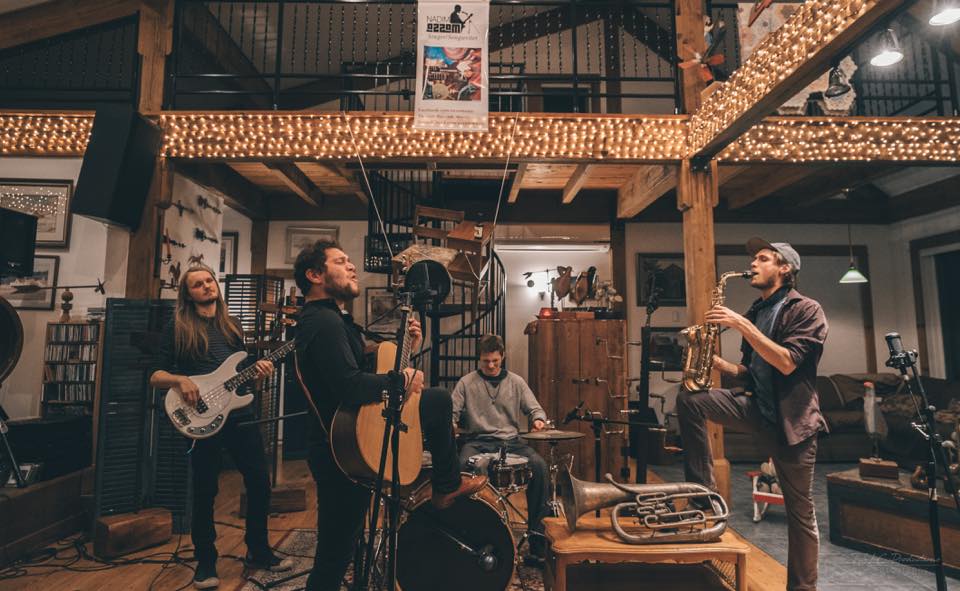 Bio :
. May 30, 2018.
Nadim Azzam bridges folk to pop to hip-hop. He brings an acoustic guitar with lyrics that can often wear the proverbial heart on the sleeve, but the chording is concentrated into quickened pop-hook staccatos with a soul intonation that sings catchy choruses but raps descriptive bars in between.
I've come to believe that no one fits in a single genre any more, these days, but this Ann Arbor based songwriter more than epitomizes that hypothesis. This omnivorous fusion of styles and vibes comes naturally when one is obsessed…, well, healthily obsessed, with music…, as Azzam is!
Click here to visit Nadim's Website

---
Ingrid Chavez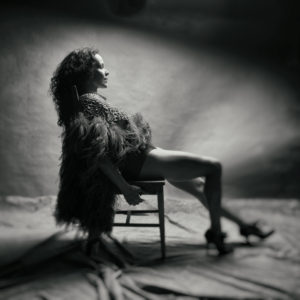 Bio:
Poet/Songwriter/Singer and visual artist Ingrid Chavez always trusts her instincts. The one-time Prince muse and lyrical engine behind Madonna's 1991 Number 1 hit Justify My Love charted a brave new course at a critical juncture, pouring her creative energy into motherhood as her music career was taking off. The birth of her daughter helped Chavez gain a new perspective on the lives of women, sparking a surge in creativity across a variety of mediums. Today, the mantra "Little Girls With Dreams Become Women With Vision" not only permeates every crevice of Chavez's artistic vision, it resonates loudly with both her audience at large and a new generation of aspiring female artists.
"As a young woman in the mid-1980s, I hadn't yet found where I was going," Chavez says. "Looking back, I've worked with some amazing artists – Prince, David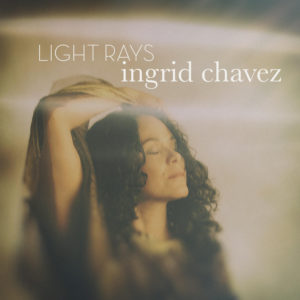 Sylvian, Ryuichi Sakamoto, and Lenny Kravitz to name a few. Motherhood has been a blessing. These things have heightened my sense of giving back. I enjoy mentoring young artists, particularly women."
The multi-hyphenate has been hard at work – promoting her upcoming album, Memories of Flying, producing a video music video for the single Snow-Blind, and focusing on her Snow & Ink Collection, a growing brand that includes her poetry, journal writings, and apparel.
Raised in Marietta, Georgia, the ambitious young artist relocated to Minneapolis in 1986, which led to a chance encounter with Prince. The result was Chavez's first album, titled May 19, 1992, released on the Paisley Park Records label. Chavez also appeared on Prince's Lovesexy album as "The Spirit Child."
"Lovesexy and May 19, 1992 mirror each other," she says. "I was writing poems at the same time that he was writing Lovesexy. We talked a lot about God, love, and sex…how we felt about those things."
The spiritual connection continued with the feature film Graffiti Bridge, with Chavez cast as Aura, an angel. Chavez then teamed up with Lenny Kravitz and Andre Betts, emerging with Justify My Love. That same year, another Chavez-penned song, Do Anything by Natural Selection, peaked at #2.
During the mid-1990s, Chavez worked with David Sylvian and Richard Werbowenko on Little Girl With 99 Lives, released through Ingrid's own Ten Windows Records. In 1996, Chavez joined the band Ova, leading to a four song EP. Her second solo album, A Flutter and Some Words, was released in 2010. Next, Chavez collaborated with Marco Valentin as Black Eskimo, releasing the Deep & Heady LP in 2013. Other collaborations include Ganga's 2015 single Non-Toxic and Ride (with Deep Dive Corp.) in 2016.
Today the little girl with dreams is all grown up, replaced by a woman with vision who fearlessly pursues her art while selflessly mentoring other female artists on the rise. She's featured, along with Ole Theill, on Mashti's Out of Love. Memories of Flying drops on May 17. There's the Snow-Blind video, and more on the way from the Snow & Ink Collection. Busy? You bet. That Ingrid Chavez continues to create – those stark New England winters serving as the canvas for many of her poems, the narrow back roads leading us to her ten window studio – is a dream all its own.
-Michael D. McClellan
Click Below to buy her new album
" Memories of Flying "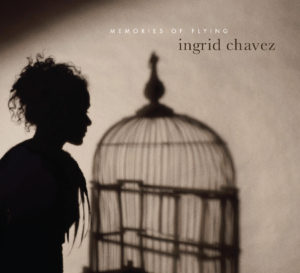 ---
Lisa Coleman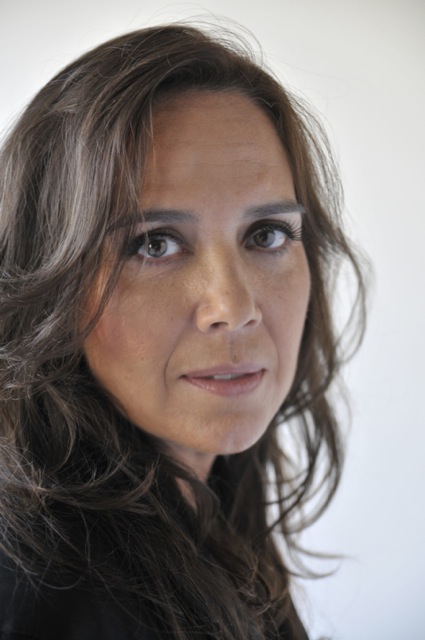 Bio:
Lisa, Daughter of L.A. session vibraharpist/percussionist Gary Coleman is an Emmy® Award winning composer. She is one half of the musical duo Wendy & Lisa. At 19, Lisa started her career in one of the most successful rock bands of the 80s, Prince & the Revolution. Lisa makes records with Wendy. Plays on other peoples songs, writes lots of music for film and TV, and still has the time to create music of her very own.
She is a composer, known for Heroes (2006), Nurse Jackie (2009) and Dangerous Minds (1995).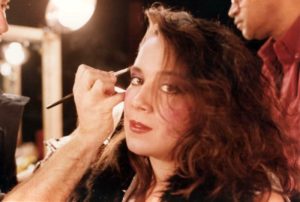 Lisa Coleman was born on August 17, 1960 in Los Angeles, California, USA. Was in a band named Waldorf Salad which was signed to A&M Records in 1971 with her best friend and actress Mackenzie Phillips. Mackenzie had to leave the band because she got a part in American Graffiti and subsequently did not appear on the album.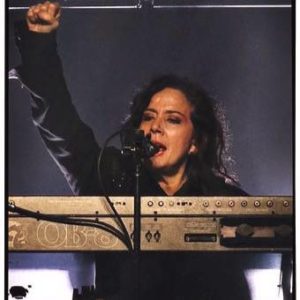 She also appeared in the Linda Blair movie "Sarah T. – Portrait of a Teenage Alcoholic" as the piano player in the talent show that Sarah tries out for.
Visit Lisa Coleman by clicking below


Buy her NEW album COLLAGE by clicking below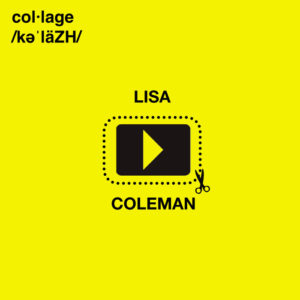 ---
Seismic City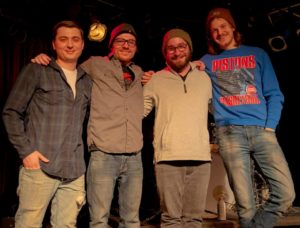 Seismic City is a roots rock band from Minneapolis, MN. The band consists of Zach Dyer (Drums), David Clare (Lead Guitar), Austin Jones (Bass), and Matt Guertin (Lead Vocals and Guitar). Originally a trio known as Matt Dylan and The Overflow, through many line ups and member changes Seismic City evolved and found an undeniable chemistry as a quartet in 2018. Enticing funk/fusion rhythms with warm, rootsy, overdriven guitars creates a perfect foundation for Matt Guertin's rich vocals.
From all different parts of the Midwest, the magnetism of the Minneapolis music scene drove all four members to meet in the Twin Cities. The band has released one single, "Rapido", and one E.P., "Down From The Heights". Seismic City plans to keep creating music and come out with a full length album in the summer of 2019. Hungry to perform, Seismic City's calendar is filling fast and they are excited to be playing with bigger acts such as, Minneapolis legend, Jellybean Johnson on April 25th at the Minnesota Music Cafe.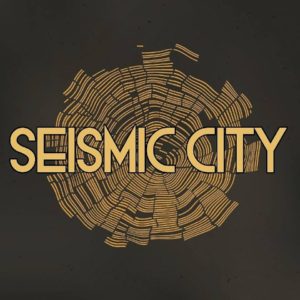 Visit Seismic City by clicking the image above
---
Get the hot new album by Seismic City by clicking below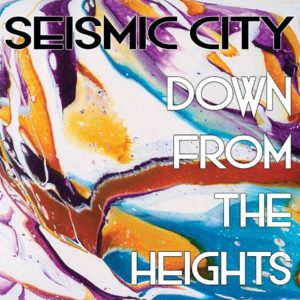 ---
iLLism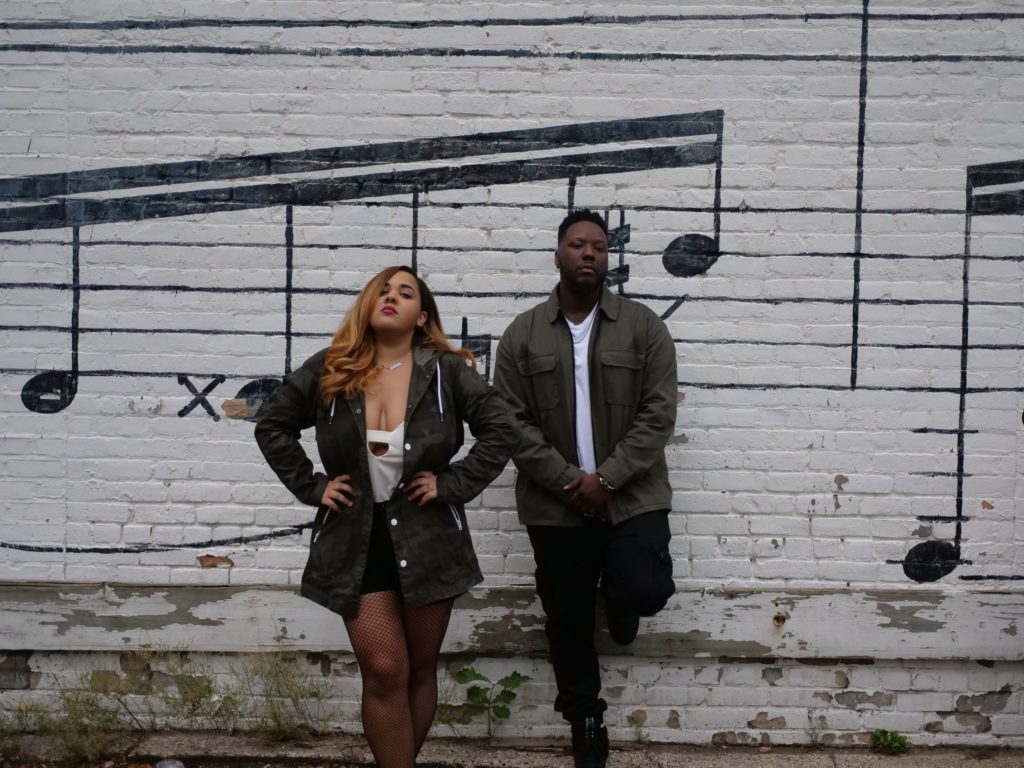 Bio:
Minneapolis and Saint Paul, Minnesota – also known as the Twin Cities, has its own unique sound board of music. The diverse tone of the TC sets itself apart from any other Midwestern city. From Funk, to Soul to Hip Hop, the Land of 10,000 Lakes has birthed many incredible talents including Prince, The Time, Mint Condition; to Jimmy Jam and Terry Lewis. It must be something in the water….
Insert Envy and Fancy, the Hip Hop and R&B duo known as iLLism. The pair stand to one day be among the most influential artists to come from the North Star state alongside their predecessors who left incredible legacies before them. The husband and wife duo are setting their own precedence when it comes to their sound, "Our Music. Our Rules."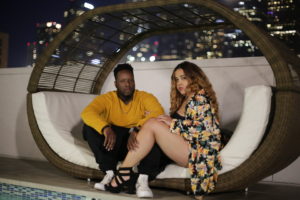 The pair has already captured nods from the house of Paisley Park (Prince's famous royal domain) after having competed in the "Musicology Battle of the Bands" competition and placing in the top three out of the 150 bands who entered. Donna Grantis and guitar player of Prince's assembled band 3rd Eye Girl, later applauded them on their incredible performance and "Killer arrangements."
In the studio, iLLism demonstrates an incredible amount of talent. Their current discography includes two EPs (Definition of iLL A side and B Side), their debut full length album, "Love and Loyalty," and their long awaited sophomore album "iLLuminate." The duo describes iLLuminate as being a reflection of their personal and musical journeys. With songs like, Who You Lovin, Life, Bet and MNsota Nice the duo evoke passion and emotions that listeners all over the globe can connect with.
iLLism's sound has always been musically robust. With the help of their live band as well as awarded producers, iLLuminate not only captures the Minneapolis sound made famous by Prince, they push it forward by adding their own originality. "This album is us in full music form. It's our blood, sweat, tears and heartbeats. That's how special it is," the duo says. "It's therapeutic. It's a release. It's a celebration. It's everything hip-hop is supposed to be. We may be biased but we listen to it everyday."
Click the image to buy the new LP by iLLism!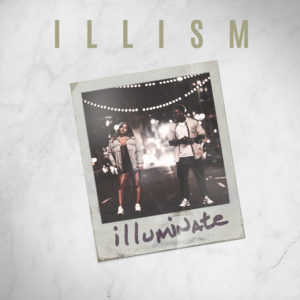 ---
Alex Rossi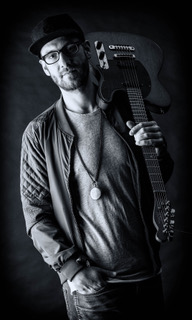 Alex Rossi is known for his high-energy performance teasing the ears with a mash-up of blues and rock inspired guitar licks. He combines the soul of Motown, the lyrical play of Hip Hop, and the psychedelic rock of Jimi Hendrix, into an original sound that defies genres.
A true product of the Minneapolis Sound, Alex was born and raised in the Twin Cities of Minnesota. Although a nationally recognized songwriter, and accomplished guitar player, its his soulful vocals that people seem to identify with him the most.  He is also an original cast member and co-creator of the Rhythmic Circus, an award-winning musical production with Broadway and international acclaim.
He has shared the stage with notable artists including George Clinton & Parliament Funkadelic, Chicago, Steve Miller Band, Johnny Lang, Eric Hutchinson, Jimmie Vaughan, Blues Traveler, The Funk Brothers, Susan Tedeschi, Los Lonely Boys, Trombone Shorty & New Orleans Ave and many others.  He has been honored to perform for the troops on multiple occasions, across the globe.  Recently featured on Dana White's show 'Looking for a Fight'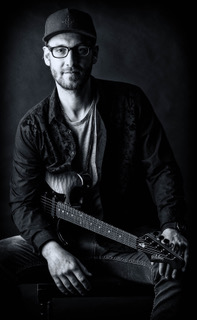 His discography includes 3 full-length albums, a live album, and an EP.  In August 2017, Alex Rossi released his new record "Echoes from the Arches", produced by the industry respected John Fields.  The album is available on Itunes,
Alexrossimusic.com
, Spotify and more.
Join Alex Rossi and friends for these special performances. Guaranteed to inspire the funk within you. This will be the "After Party" you will not want to miss!
"Superior" – NY Times
"A voice that makes you shiver"– Tracked
"Monster guitar player" – Fish Tank Sessions
---
Get the new album " Echoes From The Arches " by clicking below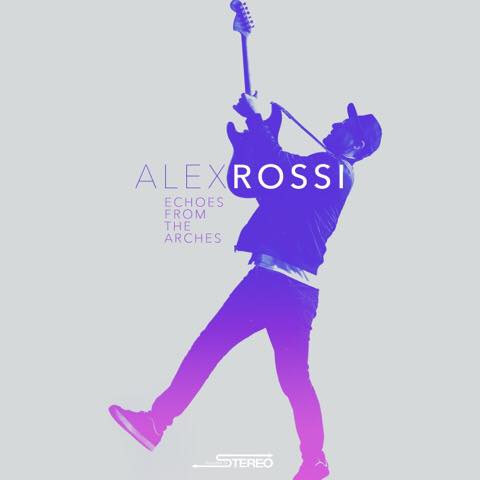 ---
Melvin Riley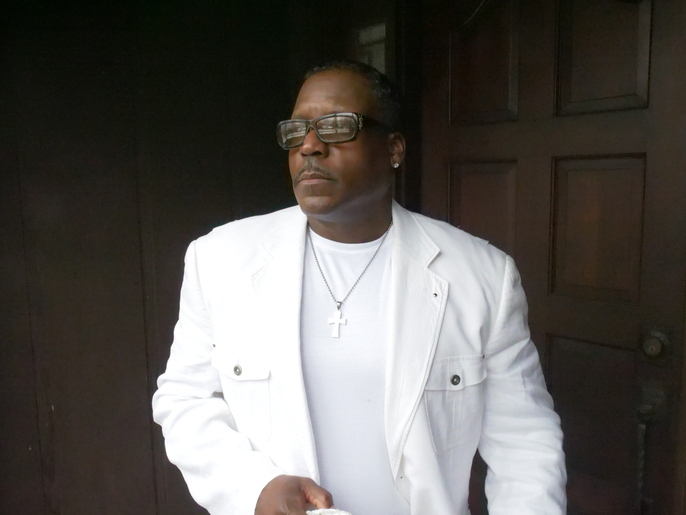 BIO
Balladeer, songwriter, producer and musician, Melvin Riley will mark his success with a celebration around the world that will mark his era as a legend within the entertainment industry and being one of the most influential songwriters of our time for Multi-Platinum Ready For The World. Riley Co-founded the Flint, MI band in 1982. Melvin was honored when the Rock & Roll Hall of Fame requested personal memorabilia to be showcased in their artist showcase.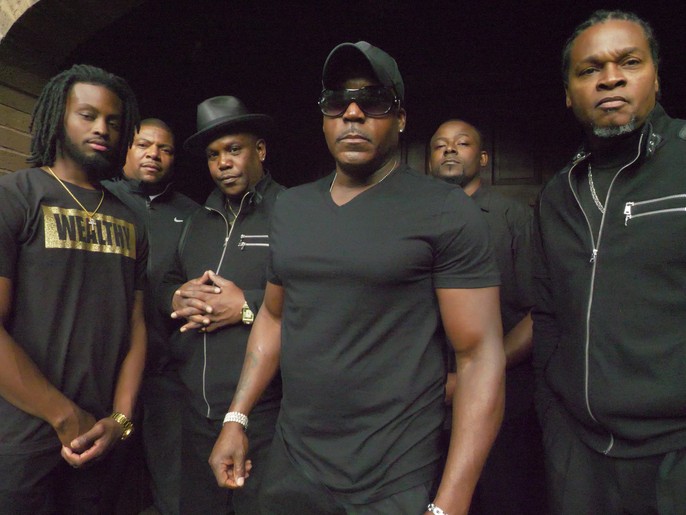 Melvin Riley, original Lead Singer of 'Ready for the World' is known for writing and bringing the house down with his
sensual, smooth slow jams while delivering hooks on a slow song that fans will remember for generations to come. What the music industry and fans never knew is that Melvin wrote, produced and performed all vocals and instruments on hit songs such as "Love You Down", "Gently", "Can He Do It Like This", "Who's Is It" just to name a few. Riley produced, wrote and sang 'Tonight', 'Slide Over', 'Deep Inside Your Love', 'Ceramic Girl' , 'Can He Do It Like This', 'My Girly', just to name a few and take you down memory lane.
The year will not only be a celebration for Melvin Riley's success, but the launch of the new show billing title Ready 4 The World "Featuring" Melvin Riley. It will mark the 35th Anniversary when Melvin wrote the catchy lyrics and music for "Oh Sheila".
The new billing title will ensure promoters, agencies, buyers and the fans they are securing the Original Lead Singer Melvin Riley, and a full band playing all of the hits with live instruments.
Ready 4 The World "Featuring" Melvin Riley
The Official 35th Anniversary of the "Oh Sheila Love You Down Tour"
Bookings Now 678-369-3522
---
"The Rain." By Melvin Riley (Listen) on ITunes , Nov 10th

Posted by Melvin Riley on Wednesday, November 7, 2018
Click below to purchase " The Rain "


---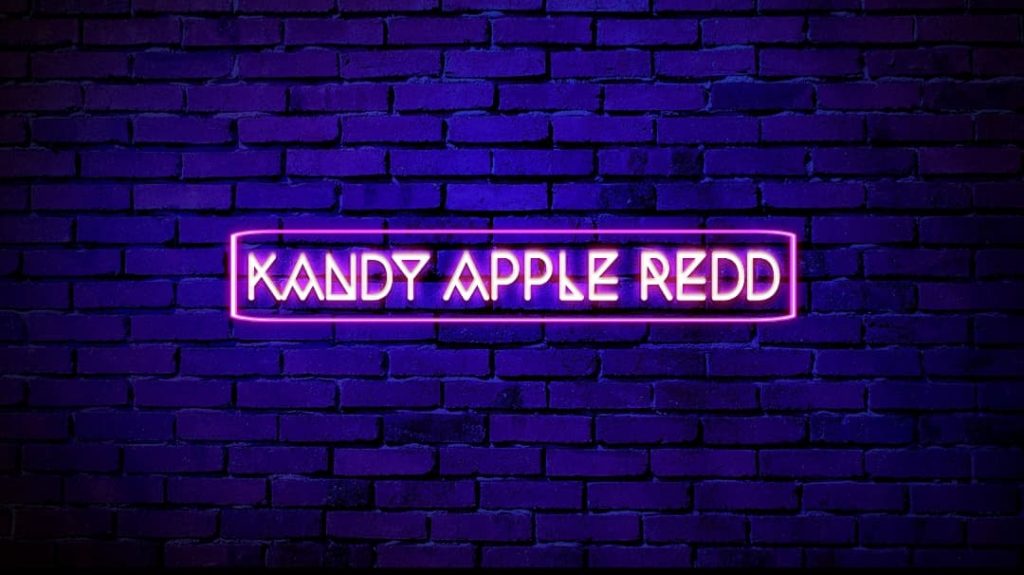 Tonysha Nelson and Patavian Lewis are better recognized as Kandy Apple Redd. They're multi-dimensional international performers who are gaining fans across the globe, in fact, in the past eighteen months, KAR has performed more than two hundred concerts in over seventeen countries as part of P-Funk under the direction of their legendary Grandfather, George Clinton. Kandy Apple Redd's international flair comes naturally. Tonysha was born and raised for a time north of the border in Scarborough, a suburb of Toronto and spent her formative and teen years in the DC/Maryland area.  Patavian was born in Los Angeles and spent her youth on the family farm in Brooklyn, MI.  Spending summers together on the farm, with Tonysha and eventually moving to Maryland, they solidified their bond as sisters living a fairly typical childhood. In fact, it wasn't until later in life did they truly understand the cultural significance of their legendary clan while traveling the world and seeing the fans clamoring for more.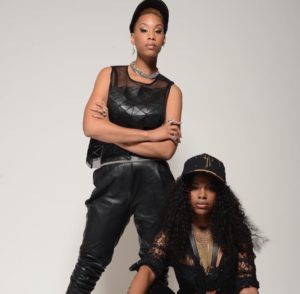 As part of the Clinton Dynasty, one knows these ladies have been singing since childhood and are not the pre-fab studio confection of many of today's pop stars. But let's not get ahead of ourselves.  For Kandy Apple Redd, being granddaughters of Dr. Funkenstein means standing in prodigious shoes which cannot be easily filled. So, rather than attempt to mimic their elders, KAR are creating their own lane. Their forthcoming debut EP "KAR's Comin' " is a gumbo of sound, containing influences of  R&B, Hip Hop, Neo-Soul, Jazz, Black Rock and of course PFUNK. While proudly flaunting the Clinton name on Instagram and Facebook as #DemClintonGirls, Kandy Apple Redd still strive to cultivate a unique and diverse sound true to their musical DNA.
" We want to be a positive influence on our generation and make music that restores confidence, love, and good vibes."
---
Get their new song here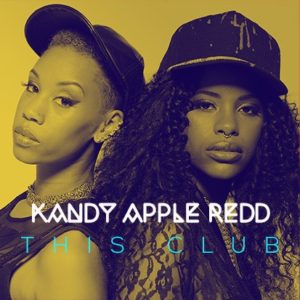 ---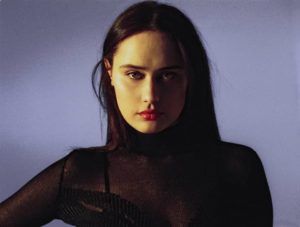 Azusena is a pop enigma and a creative polymath: feeding her imagination through bold, experimental pop hooks, and back through the accompanying visuals. Her first debut single, Crosby, combines the musical simplicity of Lykke Li or Zero 7 with a warm, cinematic vocal line reminiscent of Portishead's Beth Gibbons or Cocteau Twins' Elizabeth Fraser.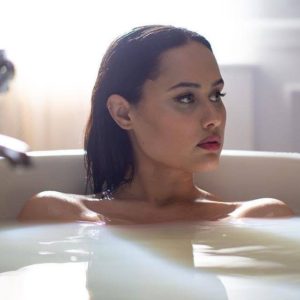 The 23 year old, who was born in New York is also a vast mix of British, Iranian, Native American, Black and Italian. She grew up between England and America and attributes the power of the mantra as the driving force behind much of her music. "My dad was on a spiritual journey to becoming a Yogi while I was growing up and shared a lot of meditational Indian music and enlightening books with me – over the course of the past four years I got into meditating and doing mantras in the morning."  
Long notes drone throughout several of her tracks – drums carry with them a hypnotic beat – the power of the mantra is edifying throughout her music. Azusena takes a deep dive with her newest release "In The Water." The video, directed by Nono Ayuso, is a visual paradise that has quickly gained traction and has exposed Azusena to a new market of international music fans.
---
Buy her new single by clicking below the picture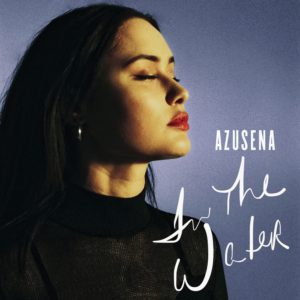 ---
Mark Joseph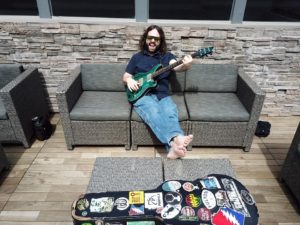 Mark Joseph is a Minnesota based musician who has played over #2500 shows in his 20+ year career in the US, Mexico and Japan. Mark is the founder of the Jam Funk outfit Down Lo and is a current band leader and founder of the Mark Joseph & The American Soul. Mark also plays guitar for legendary MN band The Big WU, and has been with the band since 2010. He is a producer, musical director and songwriter and has worked with countless artists from LA based MC Deploi to co-producing the Big Wu's new album to jamming with Rock N Roll hall of fame inductee Robby Krieger from The Doors. With early influences of gospel and jazz, Mark has performed many different genes of music and continues to study and embrace new music and ideas, such as the 2016 release of "Back 2 Basics" an acoustic hip hop EP.
Click Below to Listen to and get the album American Soul by
Mark Joseph
---
PC Munoz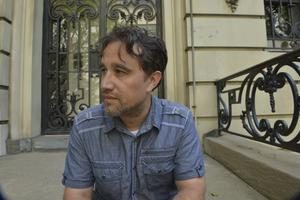 PC began his career in the early 90s as an R&B/Gospel drummer and indie producer, while teaching elementary school by day. In 1998 he launched a solo artist/label entrepreneur career, releasing his acclaimed debut solo disc, The Trouble I'd Bring You on his own label, Beevine Records.
Beevine also released 2002's CMJ-charting A Good Deed in a Weary World, 2004's Golden State mash-note California, and 2005's Twenty Haiku. In 2005, PC delved further into production and artist development, co-founding the unique record label/private recording studio entity Talking House Productions with Seagate CEO Steve Luczo and 5 close music industry colleagues. The Talking House facility was later re-christened Studio Trilogy and hosted everyone from Bay Area emerging artists to pop mega-stars like Lady Gaga, T.I., and will.i.am. PC now works out of various studios in the Bay Area
Click Below to Listen to and get the hot new album Physical Science by
PC Munoz
---
Danny Kusz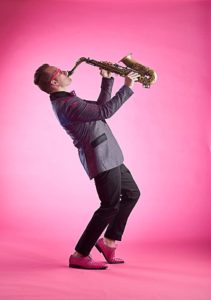 Danny, a Minneapolis based saxophonist has carefully crafted and mastered a combination of Prince, The Minneapolis sound and David Sanborn into a truly unique sound that is instantly recognizable. Being named the hippest jazz cat by Minneapolis/St.Paul Magazine back in 2007 was no mistake! His energetic performance, unique style and one of a kind Pink inspired brand truly earn him that title.
His truly remarkable career has has earned him 2 Los Angeles music awards, multiple Minnesota Music Award nominations, a cover story on The Jazz In M.E.E. January 2016 issue, 3 solo albums and multiple top 10 charting songs.
---
PINK
Songs feat. The Hornheads, Jellybean Johnson, David Feily, The MPLS Horns and Valeriy Stepanov.
Visit the Danny Kusz website and
Get your copy today by clicking here


---
Tracey Blake
Tracey Blake is a Minneapolis based writer/producer/artist who is committed to writing great music of multiple genres.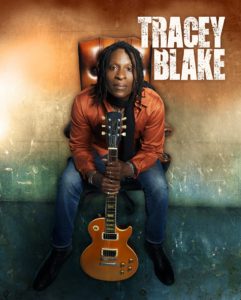 Born in the small city of Davenport, Iowa Tracey was handed his first instrument. At the age of 5 he now had a fender precision bass guitar. Within a year he had become a bass player in his dads gospel Quartet. After seeing that not only did he have a love for playing but he also listened to all styles of music so his parents began buying him various instruments which included keyboards, drums and guitars. It wasn't till the age of 16 that Tracey realized that this is what he really wanted to do in his life
After finishing school he moved to Minneapolis or start a his career in music. Tracey has become a prolific songwriter and has had great success with getting various styles of music on TV shows. After sharing the stage with many national recording artists he has become known for his electrifying live performance.
Tracey Blake has made a commitment to keep the legacy of the Minneapolis Sound alive after the passing of his favorite artist, Prince. A rare talent, he can write many styles of music which will connect with your heart and soul. His ultimate goal is to use his gift to provide and assist foundations, support and provide services for cancer patients and their families. Tracey's passion is to help create opportunities for under-privileged children to succeed academically, musically, and socially is beyond words.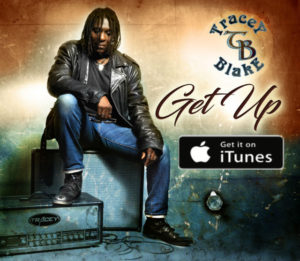 Click here to see more on Tracey Blake and to purchase his hot CD GET UP!


---
Stokley
Vocalist, songwriter, producer, and multi-instrumentalist. Best known as the lead singer and drummer for the Minnesota group Mint Condition, the Grammy nominated artist has traveled the world with such legendary artist as Whitney Houston, Janet Jackson, Alicia Keys and the one and only Prince.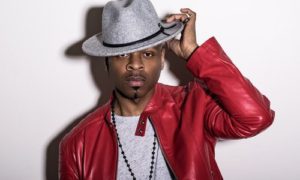 In 2011 he earned a Grammy nomination for his work with Kelly Price on the song, " Not My Daddy ". With TV performances, award shows and film scores Stokley has a list of collaborations dreams are made of. Jimmy Fallon, Conan O' Brien,  Mariah Carey, Usher, Mary J. Blige, and Jill Scott just to name a few.
Find his 10 Questions with Dj Jedi on the Dj Jedi 10 Question page.
Make sure to visit iStokley.com for info, music, tour dates and much more!


---

Sananda Maitreya
Real music Radio's February Artist of the Month. Artist, composer, arranger, producer, multi-instrumentalist, entrepreneur and Post Millennium Rocker.  
Make sure to visit the website link below and support all the great music by Sananda Maitreya

Prometheus & Pandora
Sananda  plays all instruments and all songs are written, produced,  arranged,  performed and conceived by the artist, except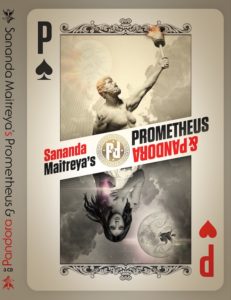 where indicated.  
Make sure to stop by and visit the Dj Jedi 10 questions page to find out more about Sananda Maitreya.
Click to listen and buy Sananda's album Prometheus & Pandora